July was quite the busy month. Did a lot of research on Tibet and wrote a story, "Sanctuary," for an upcoming anthology. It turned out very well, much better than I expected, and my first readers have all sung its praises, but it's out of my hands now and in the editor's inbox. *fingers and toes crossed*

Also in negotiations on another project that I'm very excited about. Hope to have news on that soon, and of course, when I know...my faithful readers will know too.



With a few projects done, and a few others at breaking points, finally got a chance to take the family on a nice, long-overdue vacation. Flew up to Wisconsin Dells and stayed in a cabin in the hills. (I know, I know...made all kinds of Evil Dead/Cabin Fever references...especially during the pancake breakfasts.

)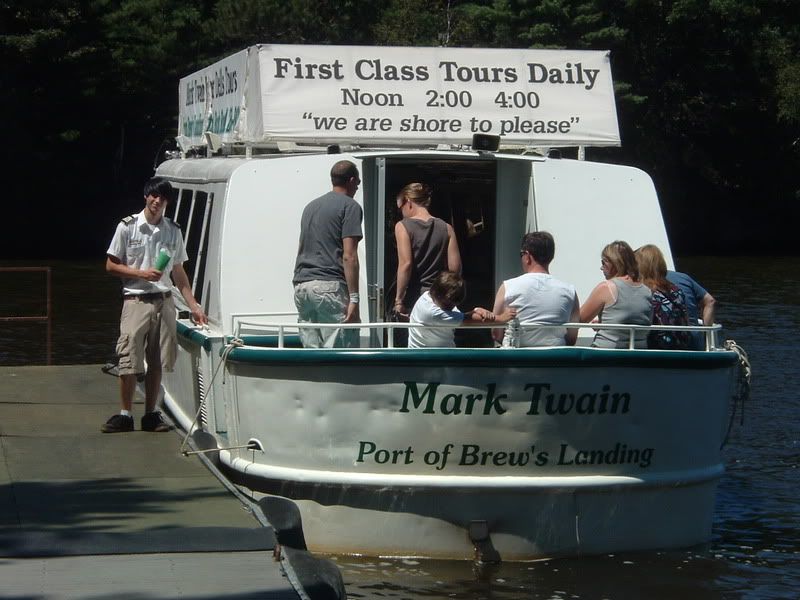 Took a boat ride (above) down the Wisconsin River and got a good look at the odd rock formations that make this area such an attraction. (below) I was here once before, when I was as old as my oldest son. At that time, the boats and souvenir shops were all the place had to offer. How things change.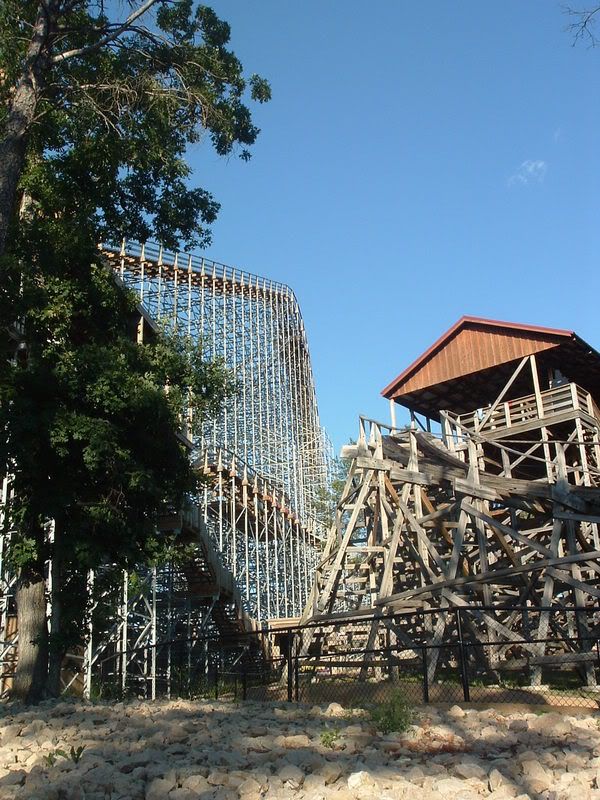 Now they have a huge theme park, Mount Olympus (above). A huge water park and five Greek mythology-themed roller coasters, including Hades (below), which dives hundreds of feet into underground tunnels and unseen twists and turns before racing back into the light of day. It's rated number three in the world. Makes me wonder if I could survive numbers one or two.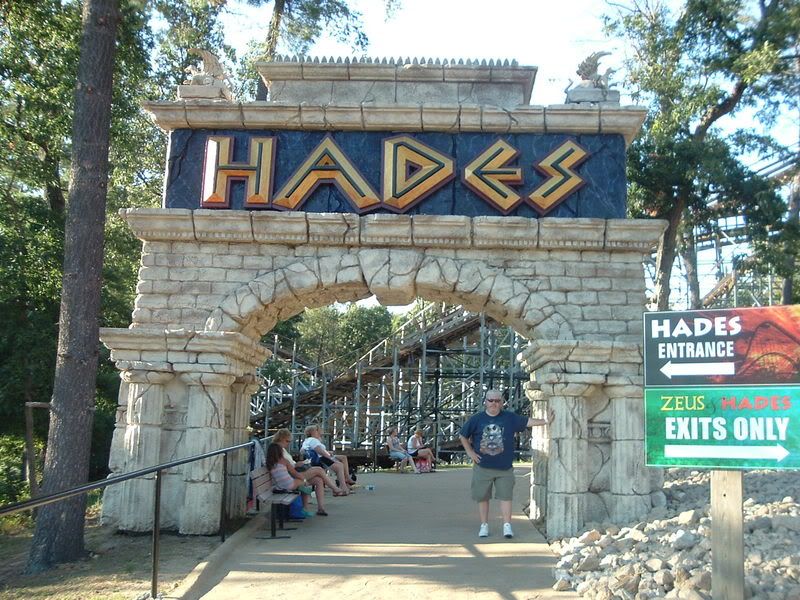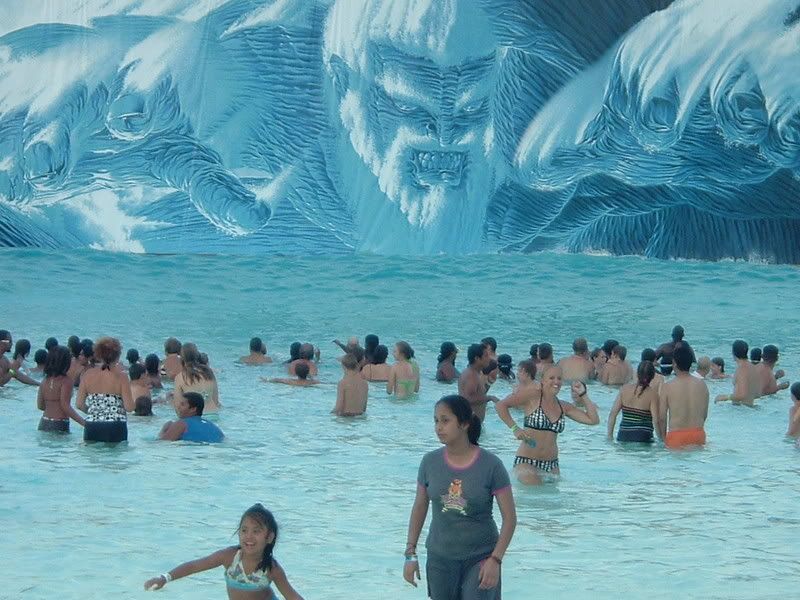 Got to spend the afternoon heat riding water slides and splashing around in the giant wave pool, well...until Poseidon showed up. Boy, was that guy pissed! (Above. My son actually took this photo. Probably the best one any of us took all week long!)

Once we got dried off, we went racing on the various go-cart tracks in the park (below). In the past, the tracks I've been to have been ovals or mock road courses. Not so at Mount Olympus. They actually have multi-level tracks that go below lakes and up through huge Trojan Horses. Very cool.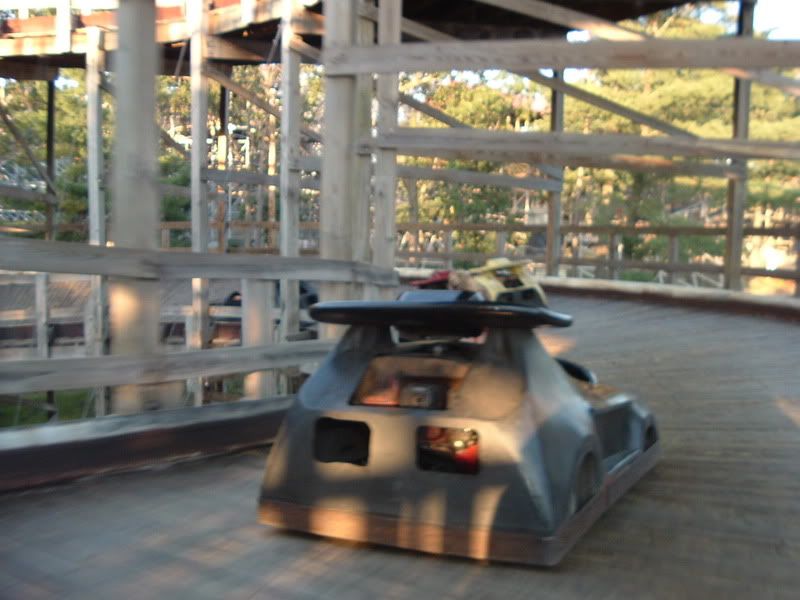 Spent one night at the Ho-Chunk Nation casino (above). The running joke among the locals is that you go in with money, but the games take the "Ho-Chunk."
In my case, it was the truth, but the wife was able to win some back.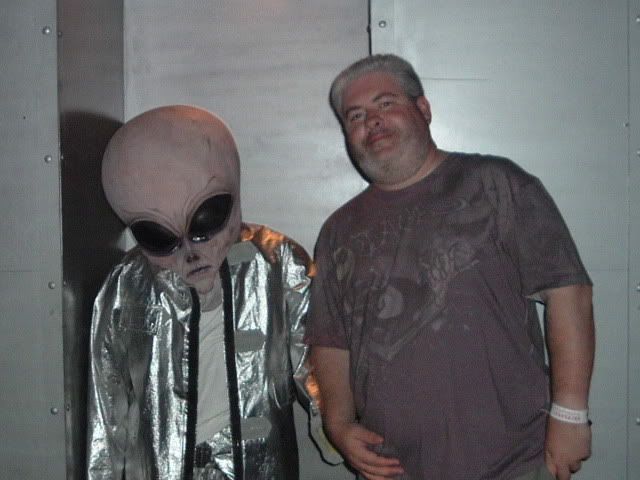 It was nice to get away from it all and just hang out with friends and family (above--I'm the one on the right). My wife kept after me about always checking my cell phone for a signal (there wasn't one for most of the week), and I was going through major Internet withdrawal, but it was a good time. A much needed break from work and day-to-day obligations.


Well, now I'm back. West Manor is still standing, the Internet is still working, and my laptop is all warmed up--ready to churn out more stories for everyone to enjoy. I better get started.